Greetings!
As the heat of summer is sweeping across the globe, we are here to provide you with a sea of new content to cool yourselves off with! In this article we will be going into the most notable features, fixes and improvements which will shortly arrive to Crimson Desert Online.
I spy with my little eye, a Shai?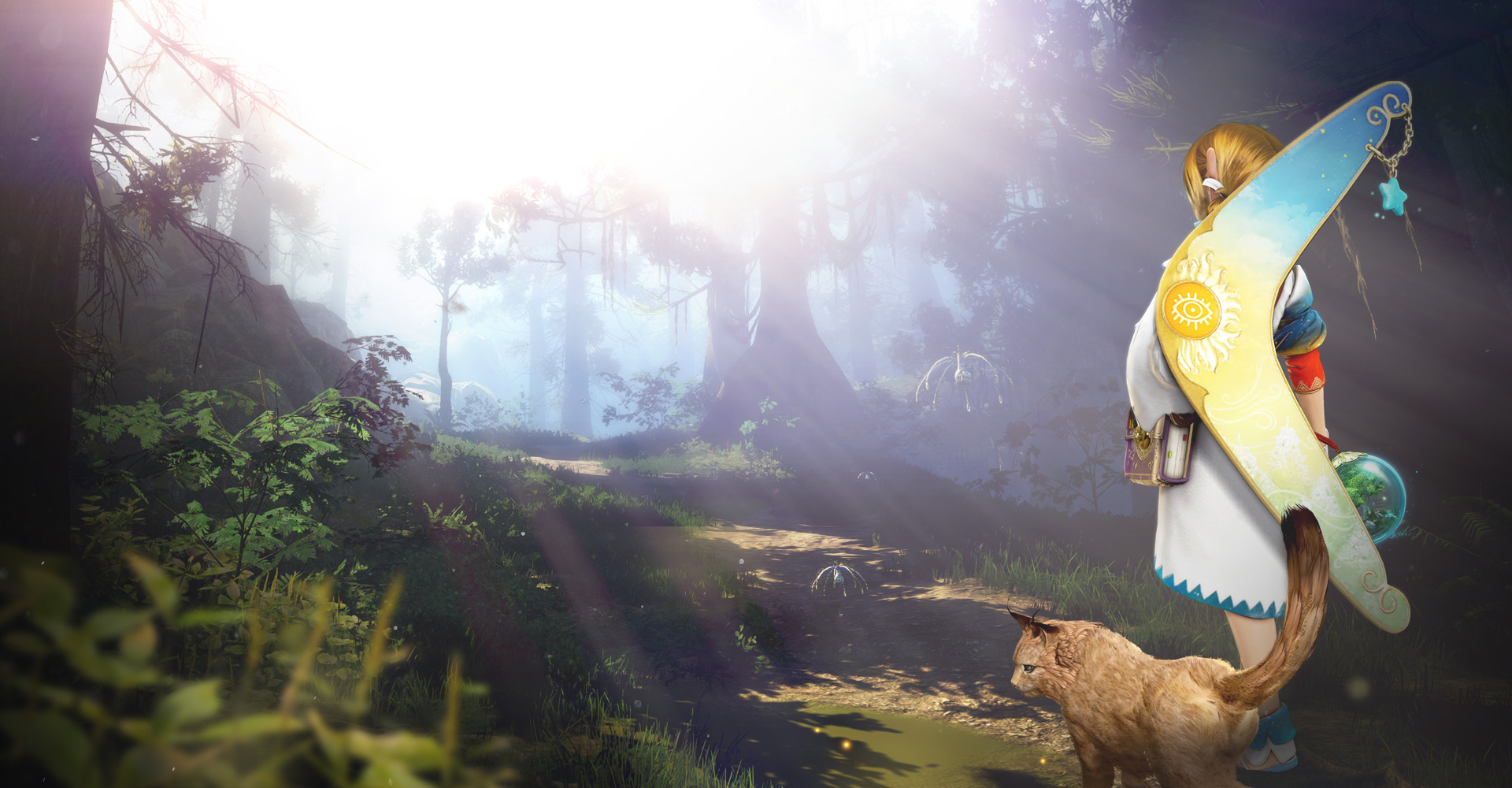 Shai's excel at providing buffs in the battlefield. While they can fight off incoming threats with their giant boomerangs, this new class can also avoid dangerous situations through their swift movements. Their versatile kit allows them to both be a supportive presence on the battlefield while simultaneously dishing out damage to their opponents.
Additionally, Shai can create campfires with her alchemy. Shai is not a combat-oriented class. However she's been developed in a direction whereas she will be able to go toe-to-toe with other classes in regards to PVE grinding. Her awakening will also have little to no combat skills; but coming equipped with powerful support abilities, Shai will be able to play a unique, 'special' role in the battlefield.
Developer Notes

Shai is currently only available in pre-awakened form.
Overhauled Network Engine
This major update also includes reworked network engine for Crimson Desert Online!
The new engine has been built over the last several months with utmost performance in mind, a fact which is clearly reflected when comparing the new and old engines side-by-side.
Previously, there was a noticeable delay between when you attacked a monster and when the monster in question would react to your attack, which also includes registering the actual hit. This will be an incredible leap forward in your quality of gameplay on CDO.
Comparison tests between the old and new engine have shown great decreases in latency, something which is noticeable at first glance, both when it comes to grinding, and also during World Bosses.
Developer Notes

The benefits of the new network engine will be most noticeable for those already experiencing a ping below the 100 mark.
Central Market
The latest client also introduces the inclusion of the reworked marketplace, the Central Market!
This marketplace works and looks much different from the old marketplace previously present on Crimson Desert Online, however after a couple minutes of familiarizing yourself with this new marketplace, we are sure that you will greatly enjoy the new system and the fixes it brings with it.
Transport System
The long awaited feature of being able to transport your goods between warehouses has finally been implemented!
We have heard your requests and are happy not only to present a working transport system, but a working version of the latest iteration of the transport system currently available!
Reworked World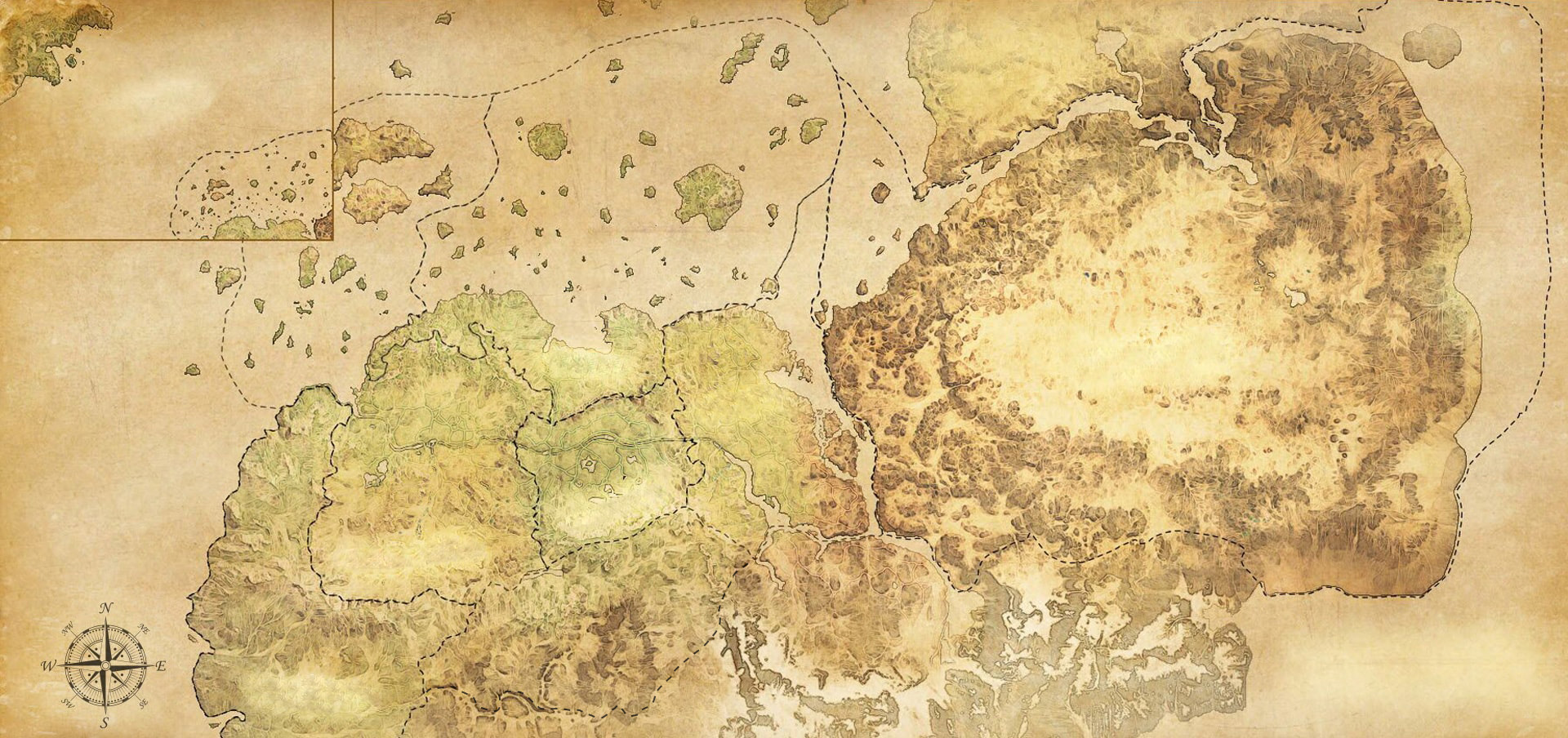 Over the past few weeks, we've been going through and renewing our world data, we scoured every nook and cranny of Black Desert in order to ensure the most accurate data possible.
This new dataset should solve several issues such as;
Missing Mobs & Packs
Missing / Incorrectly Placed Resources
Missing / Incorrect NPC Locations
Night Vendor
It is rumored that a mysterious vendor is now appearing in certain locations around Crimson Desert Online between 22:00 and 02:00.
I wonder which goods this vendor could have in stock?
If lady luck favors you, perhaps you might be able to get your hands on some exquisite loot otherwise only obtainable through World Bosses!
Devour System
We have heard your requests! The "Devour" system has now been implemented!
You can utilize the "Devour" system to convert enhanced weapon or defensive gear into Enhancement Chance, the only requirement being that weapons need to exceed an enhancement level of +8, and that defensive gear need to exceed +6.
You can access the "Devour" system through the Black Spirit's enhancement tab.
Class Fixes
This patch also addresses issues regarding projectile, summon and drag skills.
That means that the abilities listed below should now be much more functional in doing their intended effects.
"Drag" Skills
Class Summons

Striker Clones
Heilang
Archer Wolves

Projectile Skills

Musa's "Projection"
Sorceress's "Black Hole"
Sorceress's "Blade of Darkness"
And other similar skills which are not listed above.
Release Dates
All of this and more will be present on our PTR as of September 1st, 2019!
Once the PTR has gone live, we will with the help of you, our community, do intensive testing until September 14th, 2019 to squish any bugs which made it past internal QA testing as we prepare for the full live release which will occur on September 18th, 2019.
We are incredibly excited to reveal everything which we have been working on for the last couple of months.
As you can see, this is not just a client update, but rather the largest update in the history of the project up until this point!
It is strongly recommended to pre-download the latest client which will be used both for the PTR and the live servers here.
Stay tuned for further information which will be published leading up to both of our releases!